At last, a real DeLorean time machine!
For sale, are these 1:1 scale wheel clocks.
Cast in solid resin from a front 14" wheel, these clocks are identical to a genuine DeLorean wheel.
This is a limited run of 50 clocks all of which are numbered and signed.
Colors available are Silver, Gold or Dark Gray and come complete with resin lug nuts, factory markings and a certificate of ownership.
The movements run up to 75% longer with its "C" cell battery which allows for it to be positioned in places where it may be difficult to change batteries and several years of battery life is desired.
Each movement features an on/off switch and quartz accuracy.
Please note, the wheel used for the clock castings was an early "thin" casting and is a used part.
All clocks do exhibit very small imperfections due to road use from the original, but they look fantastic!
Satisfaction is guaranteed.
Clocks are made to order, so please allow two to four additional days for completion.
Please specify Silver, Gold or Dark Gray when ordering.
DeLorean Wheel Clock:
$135.95 plus shipping.
"C" battery is not included.
No DeLorean wheels, lugs or center caps were harmed in the making.
To purchase, contact: johnny.sawyer(AT)gmail.com



Wheel Clock in Silver: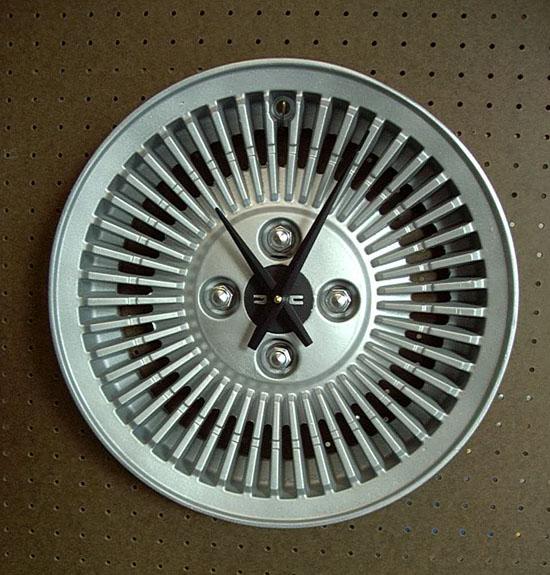 Wheel Clock in Grey: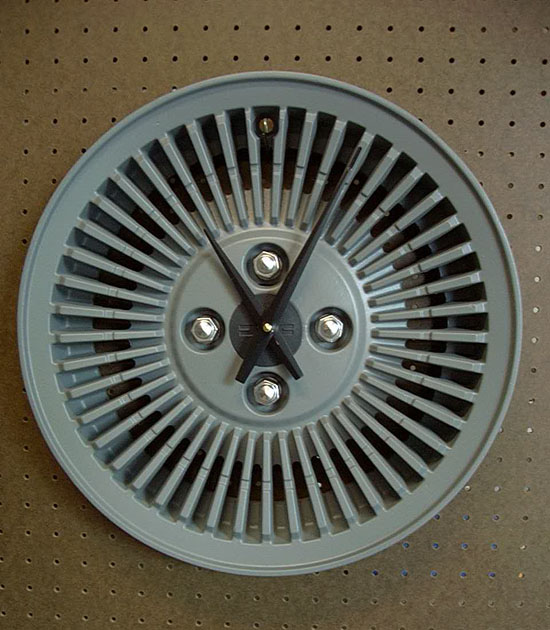 Wheel Clock in Gold: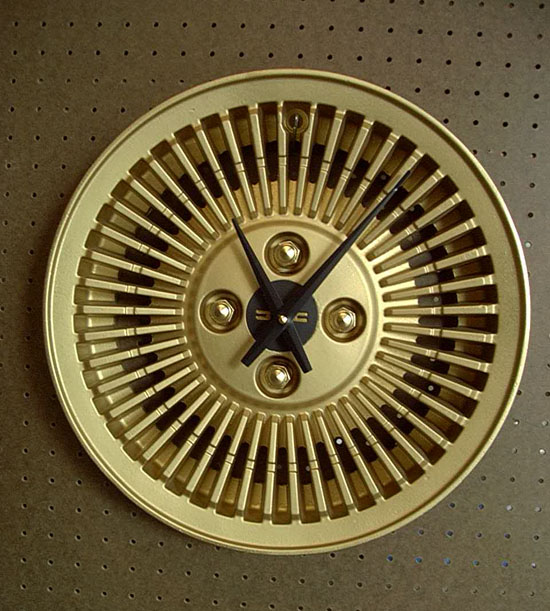 Back view of the Wheel Clock: