Johnny & Sherine Sawyer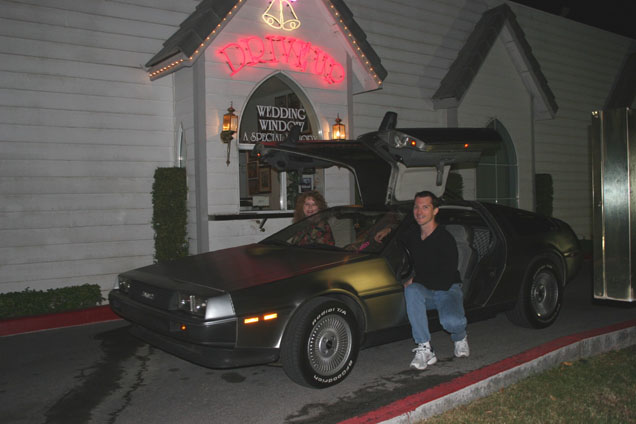 I spotted my first DeLorean as a junior in high school in 1985. A good friend lived two houses down from someone who owned three. Two were '82 gray automatics and the other was an '81 black five-speed with red wheels.
That same year Back to the Future hit theaters and that's when I decided I had to own one of these cars.
Over the years as I grew older, my desire to own a DeLorean diminished and was all but forgotten until the internet emerged. It wasn't long before I found the newly reformed DeLorean Motor Company of Texas and was surprised to find how easy it was to get parts.
I later discovered that there was a local DeLorean club and after just one meeting with them, I was on the warpath to finding my own.
I intensely studied the car using the DML, workshop/technical manuals and speaking to owners, (just so I knew what I was getting into).
I test drove a few DeLoreans and looked at several dozen before I finally found one locally that fit me perfectly!
January 2004 I became the third owner of 5518, which is a gray interior automatic, with cloth seats that the previous owner installed. In the Arizona summer, they are nothing short of a blessing!
One of my favorite activities is doing club events/shows with other members/owners. There is nothing quite like getting our cars together – especially in a crowd of people.
Personally, I love my DeLorean and it has been the best car I've ever owned and worked on.